Rockwood Neighborhood History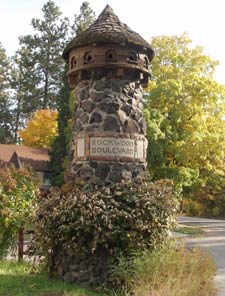 In 1913, the city of Spokane entered in to a contract with the Olmsted brothers, John and Frederick Jr., to work out a master plan for Spokane. The brothers were carrying on the work of their father, Frederick Law Olmsted, who designed Central Park in New York City. In a report to the Board of Park Commissioners of Spokane, the Olmsted brothers recommended including a winding drive through the neighborhood with planting of deciduous trees, particularly on the borders.
What followed was a design for the Rockwood area that embodied Frederick Law Olmsted's theories of landscape achitecture which preferred the works of God to the works of man. Olmsted thought and wrote profoundly about the ethical and moral responsibilites of human beings to the planet, and about the power of nature to restore the weary and improve the moral sensitivities of all who submit to its beauty and force.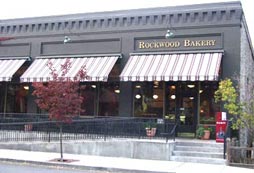 We can see in the Rockwood Neighborhood, Olmsted's desire to link a city together in a way that people could travel about and always be on or near parkways and boulevards; areas of promenades with curving walks and illusions of incredible vistas; placing viewers in the landscape with much emphasis on the details of the view. Frederick Olmsted believed an artistically designed landscape would provide a refreshing antidote to the city's competitive pressures, and would also exercise a distinctly harmonizing and refining influence favorable to its residents.
In 1996, Rockwood Boulevard was designated a historic district on the National Register of Historic Places. Listing in the National Register is primarily a tool to encourage preservation, recognition, and rehabilitation of our national landmarks. Benefits of listing in the National Registry include: renovation grants, tax credits for renovation of commercial properties, and higher re-sale value because of these benefits.
Meetings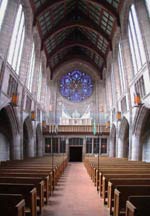 JOIN US FOR THE NEXT MEETING OF THE ROCKWOOD NEIGHBORHOOD COUNCIL.
See the Calendar Tab for our next scheduled meeting. The Rockwood Neighborhood Council meets on the first Tuesday of each month except July, August, and December. Other meetings may be scheduled for special events. Meetings are held at Hutton Elementary School Cafeteria, and begin at 7 PM. Our annual meeting is in January of each year. All neighborhood residents and business owners are welcome and encouraged to attend. Please check our calendar and mark your calendars.
Council Activities
Officially recognized as a neighborhood council on October 13th 1997, the Rockwood Neighborhood Council has an active membership.
During the past years, the Rockwood Neighborhood Council has focused on issues of traffic, crime, historic preservation, tree maintenance, zoning changes, comprehensive growth management and neighborhood specific planning.
Became a 501(c)3 non-profit organization, so that we may receive tax deductible donations
Founded an All City Traffic Awareness and Pedestrian Safety Week/Hand-out for Pedestrians
Sponsors Spring and Fall neighborhood wide clean-up day
Beautified the neighborhood by planting flowers in the concrete planters on 29th Avenue, Grand and Southeast Boulevard
Completed restoration to the historic pillars on Highland Boulevard
Completed work on Spokane growth management and joined Comstock and Manito Neighborhoods in the Manito Center and Corridor planning process.